AFFORDABLE

PRICES

FRIENDLY

& TIDY

WORK

GUARANTEED

LATEST

TECHNOLOGY

REVIVE YOUR WEST KENSINGTON FLOORS
Shabby, tired, grey, scratched, marked, gouged, split...



                          Eliminate all these negatives in your natural wooden floors..

           
And accentuate the positives:



                                         Shiny, fresh, glowing, beautiful...

​When you call on floor sanding and sealing from the specialists.
Choose Floor Sanding West Kensington W14 for floor repair and restoration.
From hardwood boards to parquet blocks, we have sanded hundreds of floors over the past twenty years.
No matter how old your floors - or poor their condition - we provide the complete service.
• Repairs and replacement of damaged timber
• Sanding back to bare wood, removing old paint and sealant.
• Staining for a fresh look - such as the pale wash of grey or Scandinavian white.
• Resealing with natural oil, lacquer or hard wax.
Have no worries about mess and disruption. Modern sanding is virtually dust free with the efficient collection of our machines. And we'll keep any closure and inconvenience to a minimum. By working flexibly - at weekends or even overnight - we'll adjust to your domestic or business schedule.

So call us today for your free assessment. You'll receive the best advice - and a new floor completed with the highest quality materials.
​

​Floor Sanding West Kensington –  for floor repair and restoration.

​
WEST KENSINGTON'S TREASURES



The area is dominated by the twin venues of Earls Court and Olympia, along with the Empress State Building - memorable
for the cheek of its name.
It also has an impressive set of former- if only for brief periods - residents, from Holst and Elgar to Gandhi and Yeats.
The pre-Raphaelite artist, Edward Burne-Jones lived in the area. He is most noted for his stained glass designs, whose rich colours are a familiar sight in churches up and down the land.
Just south lies St Cuthbert's, Pilbeach Gardens. An unprepossessing brick on the outside, its interior offers one of the best examples of English Art Nouveau, with an impressive set of furnishings, including screens, reredos and lectern.
Latest News, Recommended Articles & Tips
How to make wooden flooring look old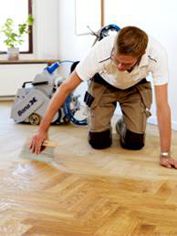 Transforming your wooden flooring into a vintage style wooden floor may seem like a difficult task, but with a little knowledge and the correct tools, then this can be achieved. The vintage look can help to add bags of character to your home and create that homely feel. Below we share how you can make your wooden floors look old.

Sand your wooden boards
The process begins with the light sanding and cleaning of your wooden floor. Sanding will remove any imperfections, allow you to see the grain, and it will also prepare the wood for new paint. Depending upon the size of the floor to be sanded, you could use floor sanding sheets, or for a larger floor, it is preferable to use a dust-free floor sanding machine.

Painting the floor
Once the floor has been thoroughly sanded and cleaned, it is then time to paint the floor. There is no need to prime the floor, just simply apply your chosen floor paint. A good choice is enamel floor paint as it is tough and suitable for high traffic areas. You will need to apply several coats.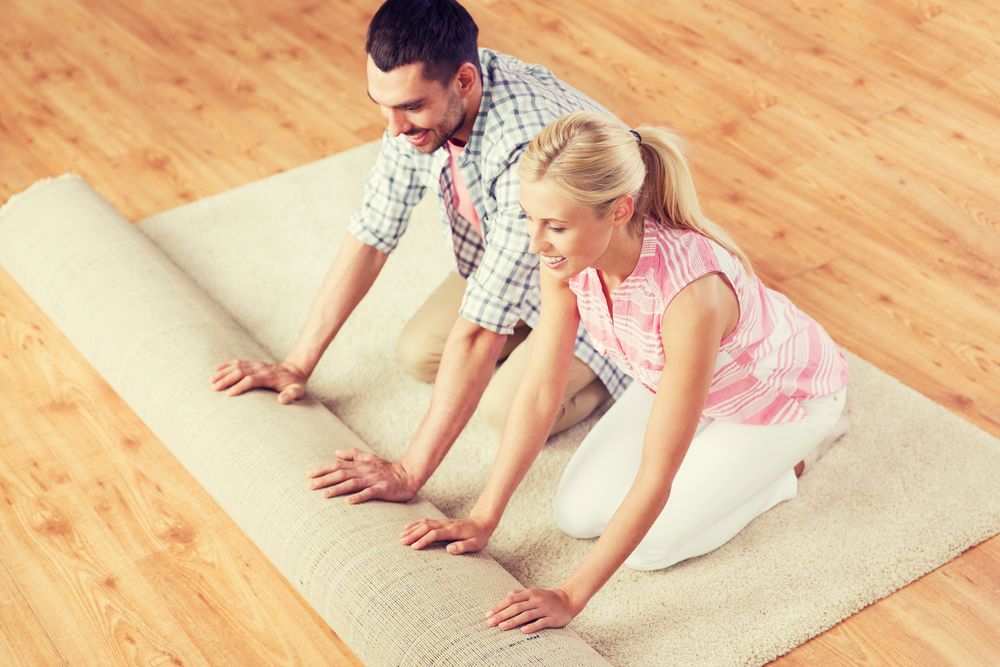 Resanding the floor
It is now time to resand the floor, and this will require a professional floor sanding machine. It is important that you sand against the grain so that you get that distressed and slightly scuffed look. The trick is in removing some of the newly applied paint, particularly in the highest traffic areas. For a low maintenance sanding experience, once again use a dust-free sanding machine

Sealing the floor
Now that your floor is your chosen colour and offers that distressed and shabby look, it is now time to add a floor seal to protect the floor. A hardwood floor varnish or lacquer are your best options in heavy use rooms, as it is not easily scratched or dented. Another option is to apply floor wax that will simply need buffing, a good option in the bedroom or dining room.

Transforming your wooden floors into vintage and old looking floors is easy to achieve, and can give your chosen room a fresh new look.
BEFORE & AFTER
Floor Sanding West Kensington